The World Famous
Black Dyke Band
With a heritage stretching back to 1855, the Black Dyke Band's pedigree is unrivalled. Over 350 recordings and numerous national and European competition titles have made the name Black Dyke synonymous with musical excellence.
"Virtuosity of this order takes the breath away"
Education
Learn with Black Dyke Band
Your opportunity to take video lessons with some of the finest band musicians in the world.
From complete beginner, through intermediate, to advanced level, our lessons will help you become a better musician and player.
Each course is a series of ten, 20-minute lessons designed to give you the skills to learn, improve and master your chosen instrument. You can buy individual lessons as well as complete courses.
Christmas special offer. Each lesson is now £5 until January 1st 2024.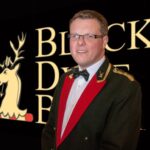 Cornet Tuition
With Richard Marshall
Principal Cornet
Cornet tuition with the world-renowned Richard Marshall, described by Elgar Howarth as "The most outstanding cornet player this country has ever produced".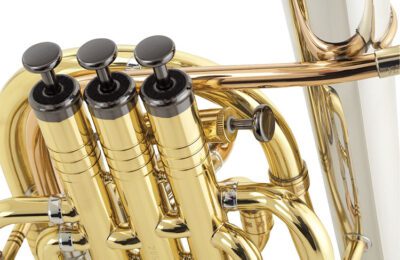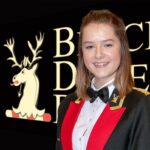 Tenor Horn Tuition
With Siobhan Bates
Principal Horn
Tuition with Black Dyke's Principal Tenor Horn, Siobhan Bates, winner of "2019 BrassPass TV Young Brass Award".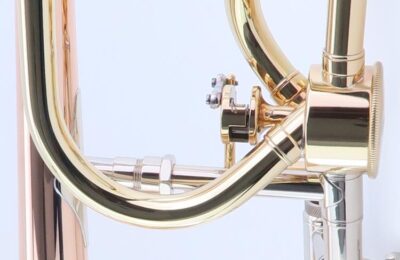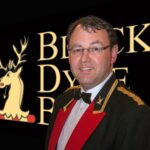 Trombone Tuition
With Dr. Brett Baker
Principal Trombone
Trombone tuition with Black Dyke Band's Solo Trombone, Brett Baker. In 2020 Brett was awarded the ITA Presidents Award for his solo performances and recordings.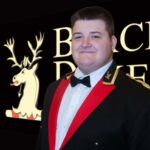 Euphonium/Baritone Tuition
With Daniel Thomas
Principal Euphonium
Tuition with Daniel Thomas, Black Dyke's Principal Euphonium and winner in 2019 of Outstanding Euphonium Player at the British Open Championships.
Tuba Tuition
With Gavin Saynor
Principal Tuba
Tuition from highly respected Gavin Saynor, one of the Principal Tuba players with Black Dyke, who has performed and held workshops worldwide.
Support Us
Different ways to help
Our Heritage Centre, showcasing the Band's history, constantly evolves to improve the visitor experience. It complements a commitment to promoting music education, through both our Youth Band and our new online lesson series.
Our Heritage Lottery funding ceased in July 2017 and to keep our building alive, maintain our collection and update our displays, we rely on public support. This can be done in different ways, from one-off donations to regular patronage, through our Giant Cash Bonanza, or by purchasing from our online shop. Please click on any of the links to find out more.
I'd like to help
The set of the Festival (Glastonbury 2017)
The Guardian
Newspaper Review
If the band had only played the first item it would have slackened your jaw. Virtuosity of this order takes the breath away."
The Toronto Star
Newspaper Review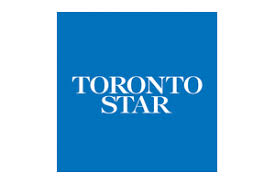 The best Brass Band in the land
Sir Paul McCartney
Singer, Songwriter, Musician
The best brass band in the World
Sir Elton John
Singer, Songwriter, Musician
Each new generation of fleet-fingered cornet and euphonium virtuosos add another layer of jaw-dropping achievement
The Times
Newspaper Review
Our History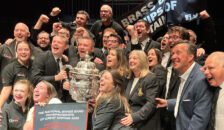 Black Dyke Band Triumph at the Royal Albert Hall
2023
Black Dyke were Number One in the Classic Charts
2020
Black Dyke Band become the first brass band to perform at Glastonbury on the Pyramid Stage
2017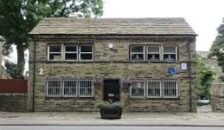 Black Dyke Heritage Centre opens
2017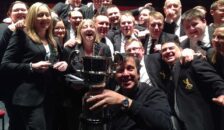 Black Dyke become European Champions for the 13th time
2015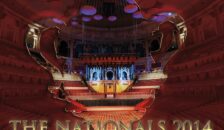 Black Dyke win the National Championships for the 23rd time
2014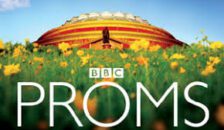 The band performs at the BBC Proms to celebrate the centenary of Sir Edward Elgar
2007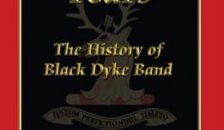 The Band celebrate their 150th Anniversary
2005
Black Dyke Band record a piece that will later become the theme tune to BBC's 'Ground Force'
2002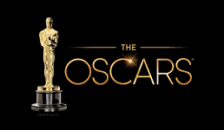 Oscar Nominated
1999
Black Dyke Band are nominated for a 'Grammy Award'
1999
Black Dyke Band became the first Brass Band to perform at Carneigie Hall
1993
Band awarded Honorary Freedom of the City of Bradford
1976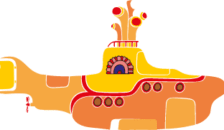 Paul McCartney and Wings record 'Thingumybob' and 'Yellow Submarine' with Black Dyke Band
1968
5 month tour of Canada & the USA, performing over 200 concerts
1906
Black Dyke makes one of the earliest Brass Band recordings
1904
John Foster and Son secured funding for new instruments for the band, officially forming the Black Dyke Mills Band
1855